Fascinators Online
Your one stop race fashion hats and fascinators store!
About us
Fascinators Online is 100% Australian owned and operated business dedicated to providing highest quality designer millinery without the designers price tag.
We stock fascinators and ladies hats from carefully selected brands such as Max Alexander, Fillies Collection and Cupids Millinery.
All our hats and fascinators are designed and most are made right here, in Melbourne. With hundreds of designs in stock, we are the largest online ladies fashion hats and racing fascinators online store in Australia.
At Fascinators Online our goal is to promote high quality and unique designs headpieces. Every hat and fascinator is passing though the hands of our experienced milliners to make sure you get only the best.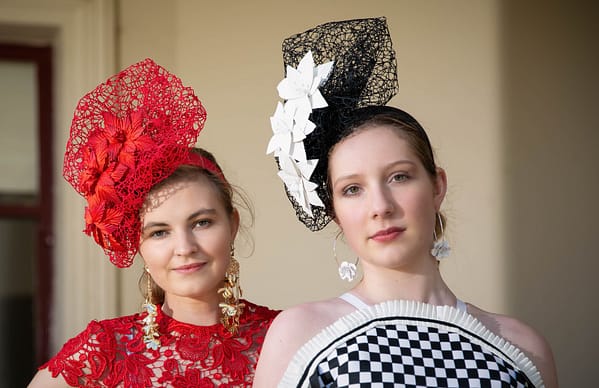 A fascinator is a formal headpiece, a style of millinery.
Since the 1990s the term has referred to a type of formal headwear worn as an alternative to the hat; it is usually a large decorative design attached to a band or clip.
In contrast to a hat, its function is purely ornamental: it covers very little of the head, and offers little or no protection from the weather.
An intermediate form, incorporating a more substantial base to resemble a hat, is sometimes called a hatinator.
Attending the race is considered as an important as well as enjoyable part of the culture in Australia. Spring racing fashion indulges the visitors especially the females to wear colorful fascinators, hats or headpieces. The tradition of wearing the spring racing fascinator was originated during the queen of France, Marie Antoinette. The tradition continues and today wearing hats, headpieces, and fascinators are immensely popular among the women.